Acknowledgements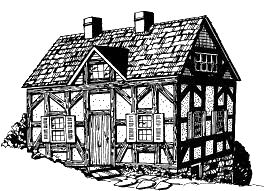 For me, nothing is possible without my friends, my family, and those listed below.
Christopher Alexander
On standards
In my life as an architect, I find that the single thing which inhibits young professionals, new students most severely, is their acceptance of standards that are too low. If I ask a student whether her design is as good as Chartres, she often smiles tolerantly at me as if to say, "Of course not, that isn't what I am trying to do. . . . I could never do that."

Then, I express my disagreement, and tell her: "That standard must be our standard. If you are going to be a builder, no other standard is worthwhile. That is what I expect of myself in my own buildings, and it is what I expect of my students." Gradually, I show the students that they have a right to ask this of themselves, and must ask this of themselves. Once that level of standard is in their minds, they will be able to figure out, for themselves, how to do better, how to make something that is as profound as that.

Two things emanate from this changed standard. First, the work becomes more fun. It is deeper, it never gets tiresome or boring, because one can never really attain this standard. One's work becomes a lifelong work, and one keeps trying and trying. So it becomes very fulfilling, to live in the light of a goal like this. But secondly, it does change what people are trying to do. It takes away from them the everyday, lower-level aspiration that is purely technical in nature, (and which we have come to accept) and replaces it with something deep, which will make a real di ff erence to all of us that inhabit the earth.
Bret Victor
His whole oeuvre, but especialy his talk Inventing on Principle
James Joyce
Finding kindred spirits in the past:
When one reads these strange pages of one long gone one feels that one is at one with one who once…
Starting realizations:
Me. And me now.
The end:
where I was a Flower of the mountain yes when I put the rose in my hair like the Andalusian girls used or shall I wear a red yes and how he kissed me under the Moorish wall and I thought well as well him as another and then I asked him with my eyes to ask again yes and then he asked me would I yes to say yes my mountain flower and first I put my arms around him yes and drew him down To me so he could feel my breasts all perfume yes and his heart was going like mad and yes I said yes I will Yes.
Hannah Arendt
Where we are:
What we are confronted with is the prospect of a society of laborers without labor, that is, without the only activity left to them. Surely nothing could be worse. To these preoccupations and perplexities, this book does not offer an answer. Such answers are given every day, and they are the matter of practical politics, subject to the agreement of many; they can never lie in theoretical considerations or the opinion of one person, as though we are dealt here with problems for which only one solution is possible.
And what to do:
What I propose, therefore, is very simple: it is nothing more than to think what we are doing.
Borges
The literature of this hemisphere (like Meinong's subsistent world) abounds in ideal objects, which are convoked and dissolved in a moment, according to poetic needs. At times they are determined by mere simultaneity. There are objects composed of two terms, one of visual and another of auditory character: the color of the rising sun and the faraway cry of a bird. There are objects of many terms: the sun and the water on a swimmer's chest, the vague tremulous rose color we see with our eyes closed, the sensation of being carried along by a river and also by sleep. These second-degree objects can be combined with others; through the use of certain abbreviations, the process is practically infinite. There are famous poems made up of one enormous word. This word forms a poetic object created by the author. The fact that no one believes in the reality of nouns paradoxically causes their number to be unending. The languages of TIon's northern hemisphere contain all the nouns of the Indo-European languages-and many others as well.
Samuel Johnson
Johnson is best met through reading Boswell's "Johnson", followed by his essays, and of course, through his dictionary entries. To paraphrase: "the only rule is work"
It often happens, whatever be the cause, that impatience of labour, or dread of miscarriage, seizes those who are most distinguished for quickness of apprehension; and that they who might with greatest reason promise themselves victory, are least willing to hazard the encounter. This diffidence, where the attention is not laid asleep by laziness, or dissipated by pleasures, can arise only from confused and general views, such as negligence snatches in haste, or from the disappointment of the first hopes formed by arrogance without reflection. To expect that the intricacies of science will be pierced by a careless glance, or the eminences of fame ascended without labour, is to expect a particular privilege, a power denied to the rest of mankind; but to suppose that the maze is inscrutable to diligence, or the heights inaccessible to perseverance, is to submit tamely to the tyranny of fancy, and enchain the mind in voluntary shackles.
Yeah...
A man may write at any time, if he will set himself doggedly to it.
Assorted
Susan Sontag arguing against interpretation:
In place of a hermeneutics we need an erotics of art.
Ivan Ilich on the digital commons:
I hope that the parallel now becomes clear. Just as the commons of space are vulnerable, and can be destroyed by the motorization of traffic, so the commons of speech are vulnerable, and can easily be destroyed by the encroachment of modem means of communication. The issue which I propose for discussion should therefore be clear: how to counter the encroachment of new, electronic devices and systems upon commons that are more subtle and more intimate to our being than either grassland or roads - commons that are at least as valuable as silence. Silence, according to western and eastern tradition alike, is necessary for the emergence of persons. It is taken from us by machines that ape people. We could easily be made increasingly dependent on machines for speaking and for thinking, as we are already dependent on machines for moving.
One of the rules from the Immaculate Heart College Art Department
The only rule is work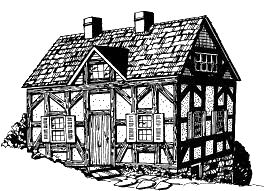 Schopenhauer, quoting Pope, kicking us while we are down:
Forever reading, never to be read!
If you've made it this far and enjoyed the quotes, consider subscribing for updates on my work!